Recently, I decided to replace my wife's aging laptop with one of my own. I had in mind to format everything, install Windows 8 and put the latest Office on there.
I was familiar with Office 365 Home Premium, but I hadn't made any decisions on getting a subscription. You could say I was pleasantly surprised when I was given the opportunity to try Office 365 Home Premium. The timing couldn't have been better.
Many weeks passed and I finally found the time to prep the laptop and install Windows 8 on it.
It was time to install Office 365 Home Premium. I had a look at the instructions.
Go to www.office.com/setup, enter the 25-character product key and follow the on-screen instructions.

Sign in with your existing Microsoft account or create a new Microsoft account.

Install Office (PC or Mac, up to 5 total in a household)
WOW. Straightforward and simple. With a skeptical attitude, I got started.
Browsed to www.office.com/setup to be greeted by this. Entered the 25-character product key and clicked "Get Started". I'm so good at following instructions!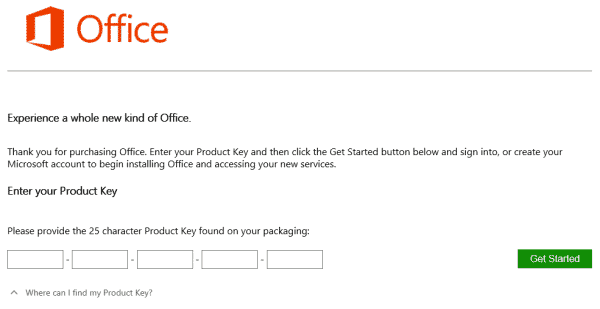 ---
Then, I signed in with my existing Microsoft account. If you don't have a Microsoft Account, you are given the option to create a new one. After I signed in, I got this screen.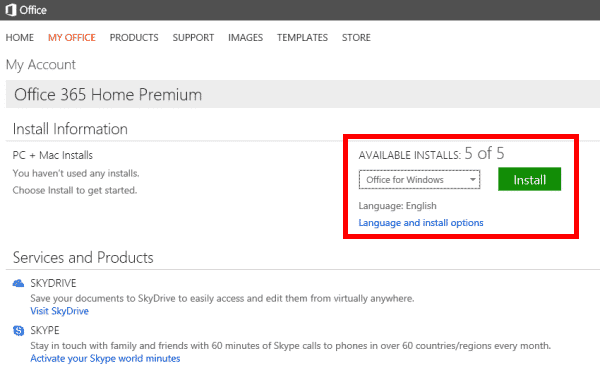 ---
I chose "Office for Windows" from the drop down and clicked "Install". Yes, you can install this on your Mac. All together, up to 5 in your household can use Office 365 Home Premium. Anyways, when I clicked "Install", because I was using Internet Explorer 10, I got this prompt at the bottom of the browser. I haven't tried this on other browsers yet. I selected "Run".

---
This was the next screen I saw. I didn't have to do anything here, except sit back and watch!
---
Ater that, this happened. Again, I didn't have to do anything. Eventually, it reached 100% and Office 365 Home Premium install was complete!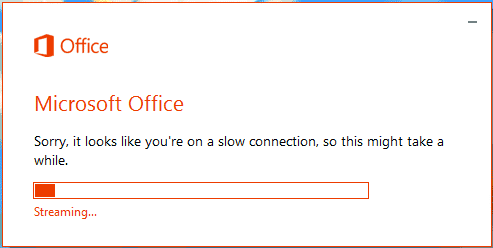 ---
That was easy 🙂
The only thing I noticed was that because the laptop was connected over WiFi, it did take a while during the "Streaming" stage since the files needed are being downloaded over the Internet. I blame my Internet connection, not Microsoft, for this. If you have a decent Internet connection, you should be fine. I DON'T recommend doing this over a 3G connection!
So, there you have it folks. The instructions and steps involved were very clear and easy to follow.
If any of my friends are in the market for a new version of Microsoft Office, I wouldn't hesitate to recommend Office 365 Home Premium to them!
I won't hesitate to recommend the same to you either!
If you are in Australia and have some questions about Office 365 Premium or would like some help with it, please don't hesitate to contact Microsoft Australia on Twitter (@MSAU). If I can be of any assistance, you can tweet me as well (@SrikanthNairPro).
Thanks for reading.
Thank Sri 🙂